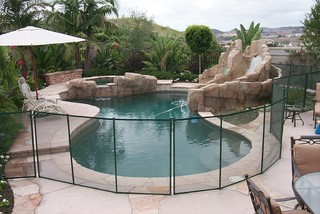 Teach Kids to Swim
We often think of swimming as good exercise for children or a fun way to pass the summer. But the real benefit is that it can save their lives. Kids who don't know how to swim have a 70 percent higher chance of drowning, Pollack says. "Also, it's important that if a child is missing, the pool or spa is the first place to check," she says.
Designate a Water Watcher
No safety measure should be considered a replacement for adult supervision. Pollack recommends that people designate one adult to be solely responsible for watching kids in swimming pools and spas. "Not someone who is texting or reading," she says. You can order a free water watcher badge and lanyard through the Pool Safely website. "Give an adult the badge and have them work in 15- or 30-minute shifts, then pass it along to another adult," she says.
Also know that drowning is not like in the movies. "There's no splashing and calling for help," Pollack says. "Kids go down quickly and silently."